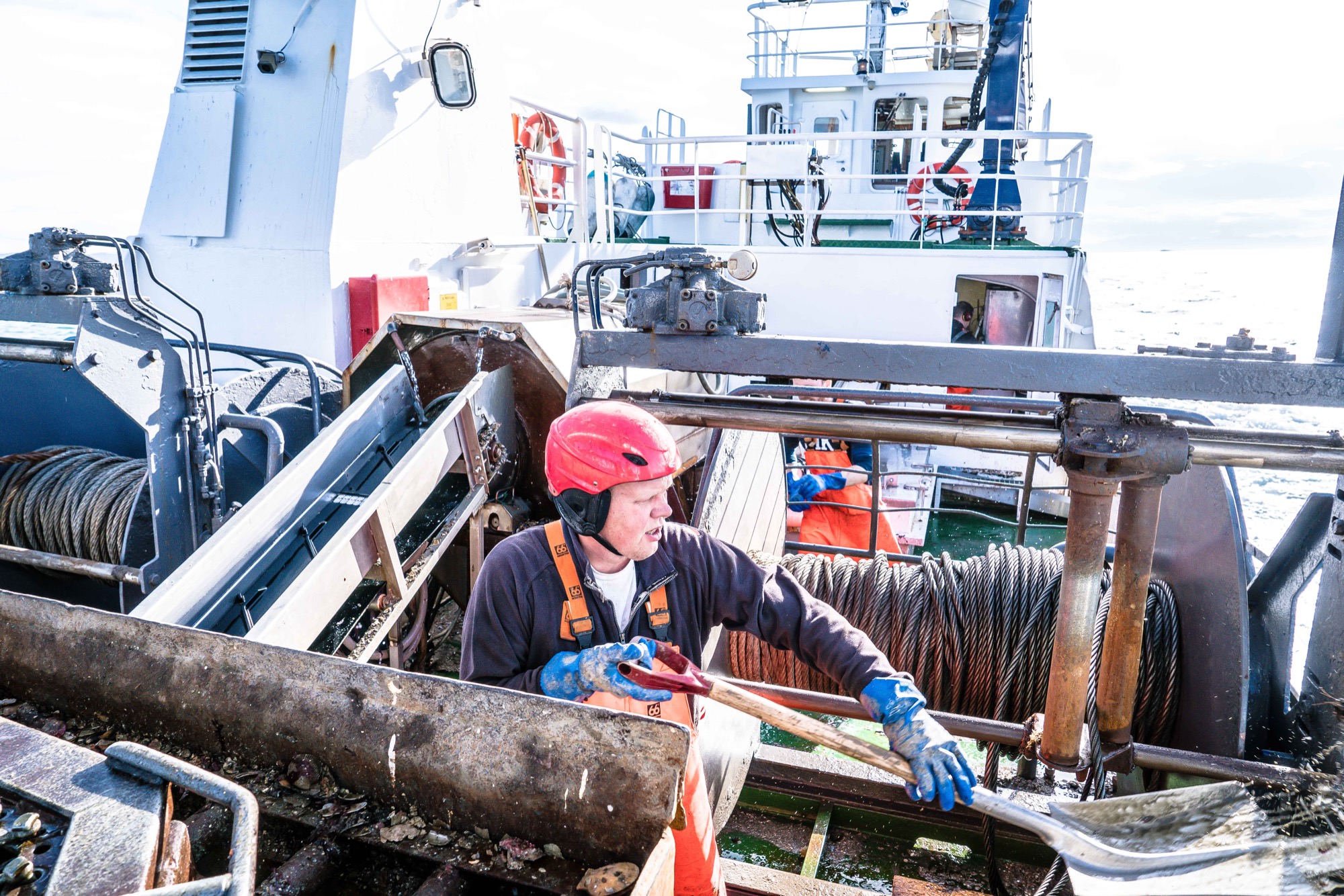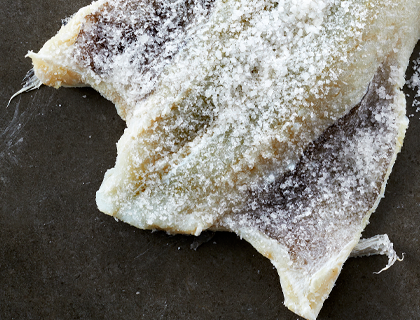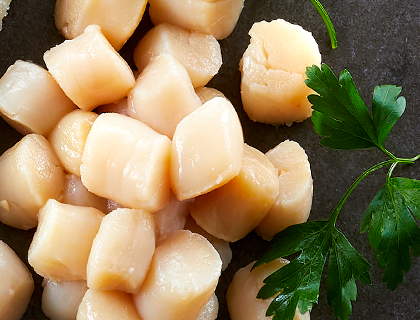 Icelandic specialties
Scallops
The scallops found in the cold waters around Iceland are some of the best in the world, and we have spent decades perfecting the catching and production of these tender, flavorful seafood product.
We are in very close proximity to the catching areas, which means that less than a day passes from the time the scallops are caught until they have been fully processed in our factory. To ensure that our customers get the highest quality scallops, no water or additives are added.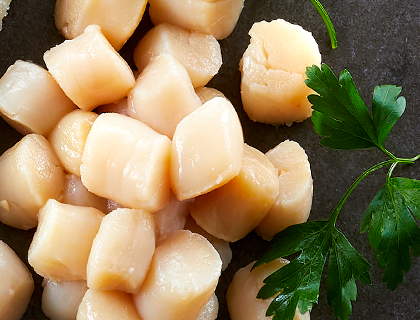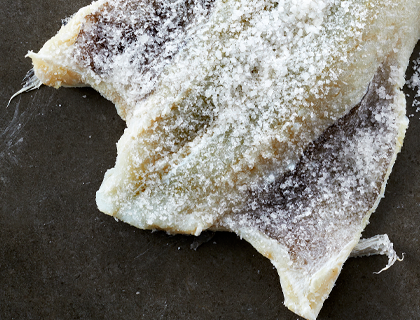 Salted cod Bacalao
The production of the traditional Icelandic specialty bacalao, or salted cod, has been a vital part of our business since 1933. We have our own fishing vessels and our new production facility is located on the west coast of Iceland, which gives us an easy access to some of the richest fishing grounds for cod.

Only cod of the best quality goes through the process of being wet or dry salted – a process that gives bacalao its characteristic taste. In addition to the production of bacalao we also deliver top-quality by-products such as tongues, cheeks and migas to our customers.
SALES CONTACT FOR ICELANDIC SPECIALTIES
Sigurður Ágústsson
Owner
Icelandic Specialities, Scallops, Salted Cod (Bacalao)
siggi@agustson.com
Tel: +35 44 30 42 00
Fax: +35 44 30 42 01
Mobil +35 48 93 95 67